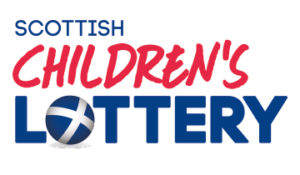 Improving the lives of young people right across Scotland
Redface were delighted to be asked to support in the launch of The Scottish Children's Lottery.

Redface are proud to support the Scottish Children's Lottery which has been established to work with key projects relating to the health and welfare of children across Scotland, with a particular focus on alleviating child poverty.
The Challenge, to design and build 150 HTML banners in one week
Production was split between two designers, a client facing designer and our in-house programmer. The initial animated gif files were built and signed off by the client prior to the HTML5 builds. The animated gifs were subsequently uploaded as back-up files, we then worked closely with the media planning agency to ensure all HTML5 files worked beautifully and were perfectly fit for purpose.

We are delighted to continue to support The Scottish Children's Lottery for their digital and print needs. We haven't won the lottery yet, but we're working on it!
Our responsibility is not just for the generation of digital advertising media for The Scottish Children's Lottery but also for print production including interior digital wallpaper, promotional flyers, promotional stands and much, much more.

Working with the marketing team at The Scottish Children's Lottery is a privilege. It has given us a valuable insight into the values of The Scottish Children's Lottery and the great work they do to support the vulnerable children of Scotland.
An integral and invaluable part of our marketing team.
Managing Director Scottish Children's Lottery
Drop us an email, just might be the best thing you've done today!