Gambling Experience Makes a Difference
It's not just about making things look pretty
The Head of Marketing for Coral contacted Redface to ask us to perform a complete range review of his Horse and Numbers product.

The hefty documents not only covered all the product offering in Coral shops, but also those of their high street competitors. The documents offered a comparison, to see which products in the market place worked well, and which didn't. The comprehensive document was a great success, you'd expect us to say that, but we are told it was the most used document in Marketing and became their product bible for many years.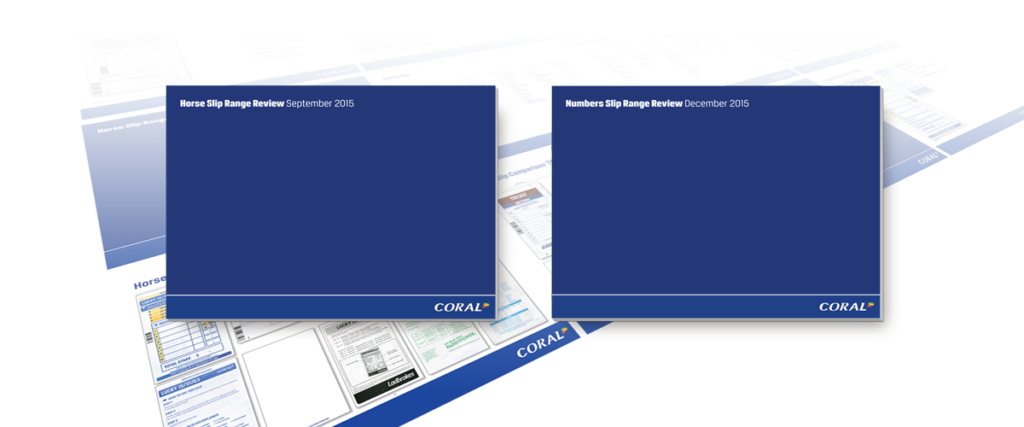 One of our recommendations post the creation of the Coral range review documents was to revisit a number of slips which were off-brand, out of date, or simply didn't work as well as they should.

Redface were commissioned to re-design and artwork the entire Coral slip range. The objectives were simple, create a brand, stick to it and make the slips easier to use, but whatever we did, not to alienate the existing customer base. Simple!
Drop us an email, just might be the best thing you've done today!